CHRISTMAS CUBE: FABRIC SUGGESTIONS
Fabric:
1/3 yard each of three values of cream fabric. (You must have a light, medium and dark cream)

1/3 yard medium green

1/3 yard medium dark green

1/2 yard dark red
These fabrics are good examples of the types of fabrics you should bring for this class. Notice the prints are not busy. These type of "tone-on-tone" prints work best for this class.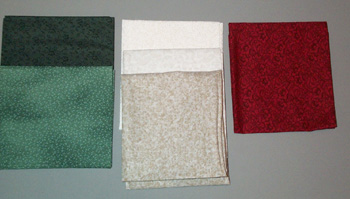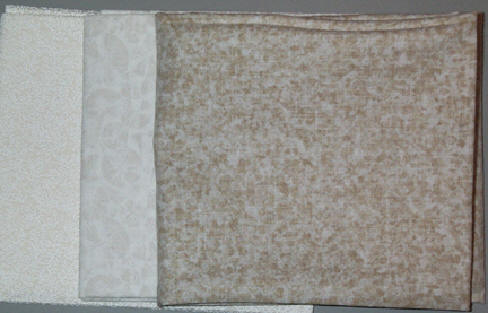 Close-up on "3 values of cream."